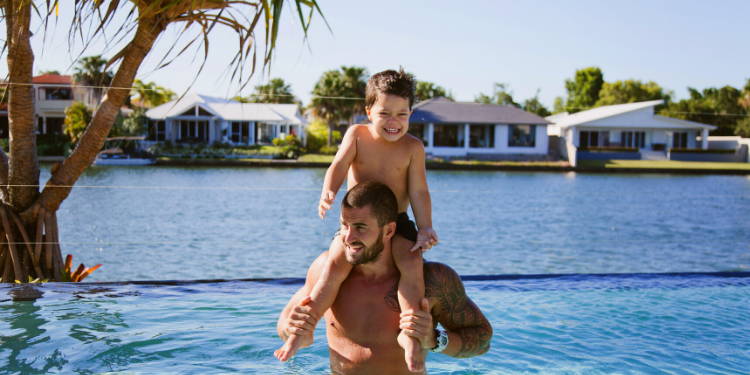 So what is The Fit Dad Lifestyle?
It's adventure
It's fun
It's exploring
It's keeping fit
It's team work
It's playing outdoors
It's not taking life to serious
It's being a role model to your kids
It's about family
It's trying new things
It's about laughter
It's full of smiles
It's here to inspire you and your family.
Its 1% better than the Dad you were yesterday.
If you can do this. You win, Your kids win, We achieve our goal!
To my fellow Dad's.
As a father of two young boys I get it!
1. After having children you want to regain your health and fitness but you feel unmotivated, tired and stuck in bad habits!
2. You are constantly providing for your family with a busy work schedule and you feel like you don't have any spare time to worry about you, let alone keep up any fitness routine!
3. Your bad eating habits have made maintaining a clean and healthy diet a distant memory.
4. With no two days the same and your ever growing commitments you are constantly stopping and starting different programs because it all gets too hard.
If one or even all of the above common problems we find with our clients and fellow fathers sounded just like you, then you are in the right place. Our mission is to give YOU your life back. To give you a stable foundation to build out your own perfect lifestyle that allows you to have a happy medium across all avenues from fatherhood, family time and regaining your own health and fitness.
The exact programming we use has been developed through over 10 years of experience on an international level comprising of over 1500 clients. It is based on 3 core principles:
1. Mindset - Establishing a clear and precise plan based on your why and life purpose!
2. Trust - Trusting the process, Understanding its not a magic pill but a lifestyle change.
3. Community Support - Being surrounded with like minded fathers on a similar mission.