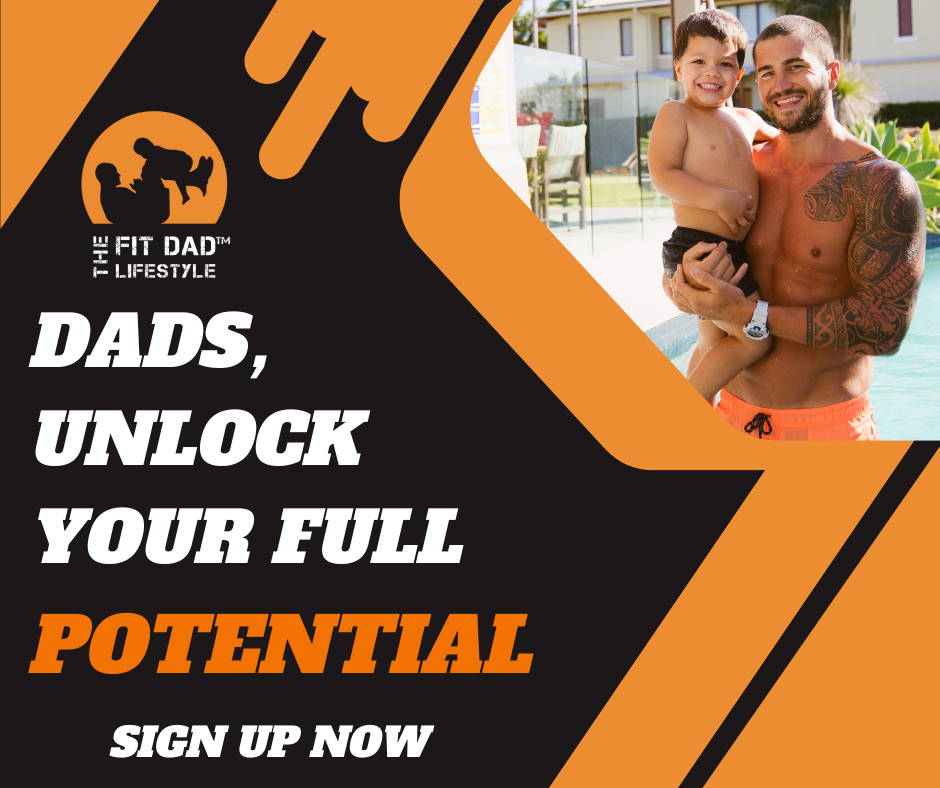 Are you a father who wants to get fit and healthy, but struggles to find the motivation to get started? Do you want to be a positive role model for your children and inspire them to lead healthy and active lives? If so, you're in the right place.
At The Fit Dad Lifestyle, we understand that being a father is a big responsibility. You want to be there for your children and set a good example for them. That's why we've created a program specifically for fathers like you who want to get fit and healthy while inspiring and motivating their children at the same time.
Our program is designed to help you achieve your fitness goals through a combination of exercise, nutrition, and mindset. We'll provide you with a customized workout plan tailored to your fitness level and goals, along with a nutrition plan that will help you fuel your body with the right foods, a habit tracker to keep you accountable and our 114 page blueprint to give you all the steps you will need.
Our program is more than just about getting fit. We believe that being a good father is about leading by example and inspiring your children to lead healthy and active lives. That's why we've included daily emails on mindset and motivation, which will help you stay focused and committed to your goals, while also teaching you how to inspire and motivate your children to do the same.
Our program is easy to follow, and we'll be with you every step of the way. We'll provide you with regular check-ins via our app and support to keep you on track and motivated. Plus, you'll be part of a community of 5000+ like-minded fathers who are all working towards the same goal.
So, if you're ready to take the first step towards a healthier, happier you and inspire your children to do the same, sign up for our program today at the bottom of this page. We guarantee that you'll not only transform your body but also inspire and motivate your children to lead healthy and active lives.
Leroy.
The Fit Dad Lifestyle is written and delivered by Leroy Faure, former Australian Soldier, Family man with 3 young children, International personal trainer through his numerous companies, online fitness and motivation coach and private security contractor in the middle east.
Fitness Programs via the Fit Dad App
Following a workout program has never been this easy
Home Based Sessions
Bodyweight Only
Gym Sessions
Kid Workouts

Demonstrations
Connect to wearables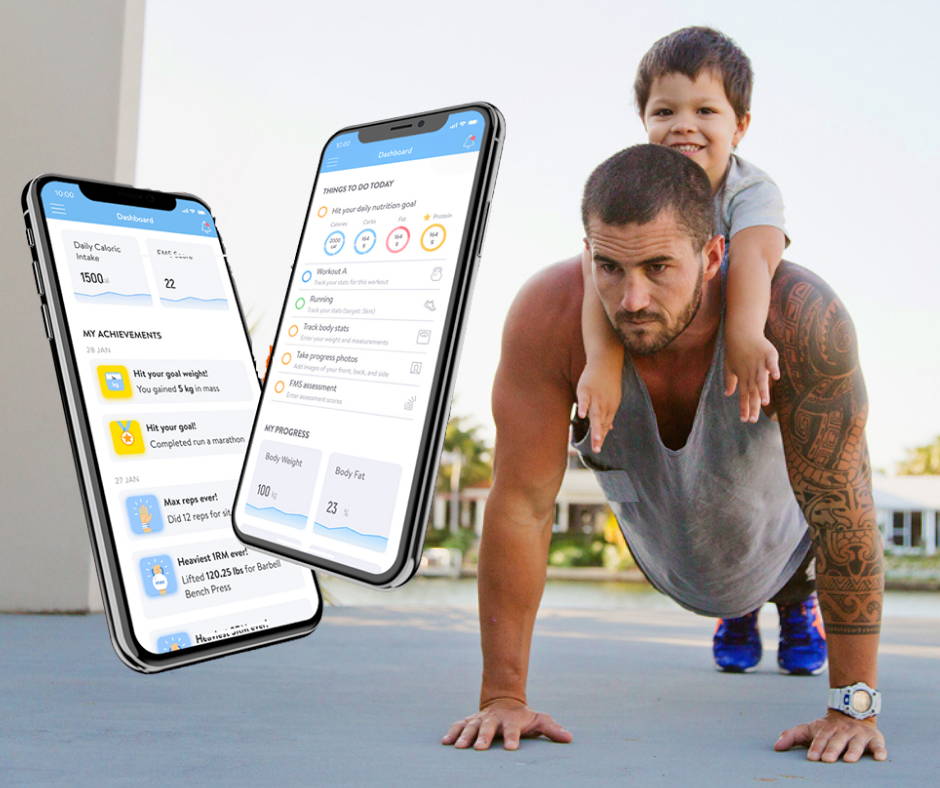 A Habit tracker for Dads to keep accountable to your goals.
Customisable + Made in Google sheets.
Career
Health & Fitness
Financial
Personal Development

Relationship
Children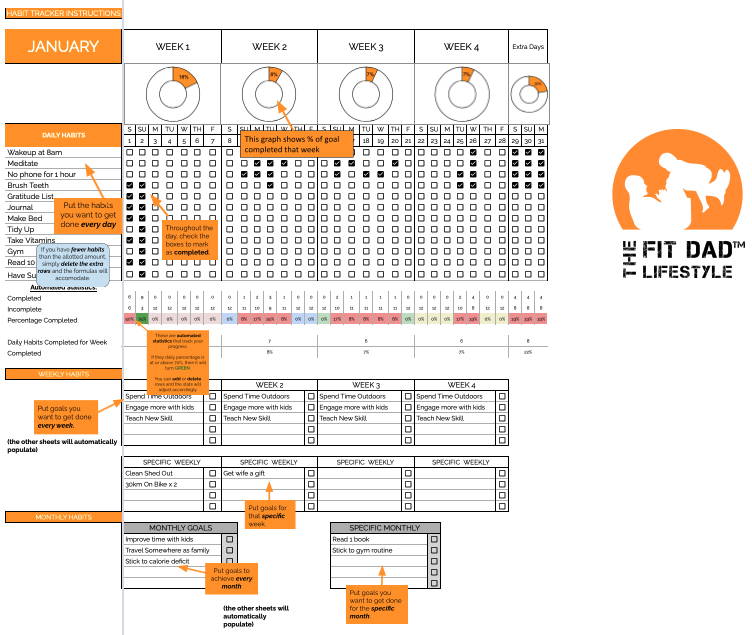 Included is our Blueprint for Dads.
114 pages of high quality images, information and advice for Dad's.
Sample meal plans
Workout templates
Exercise descriptions
Goal setting
Finding your why

Your purpose
Managing stress
+ so much more.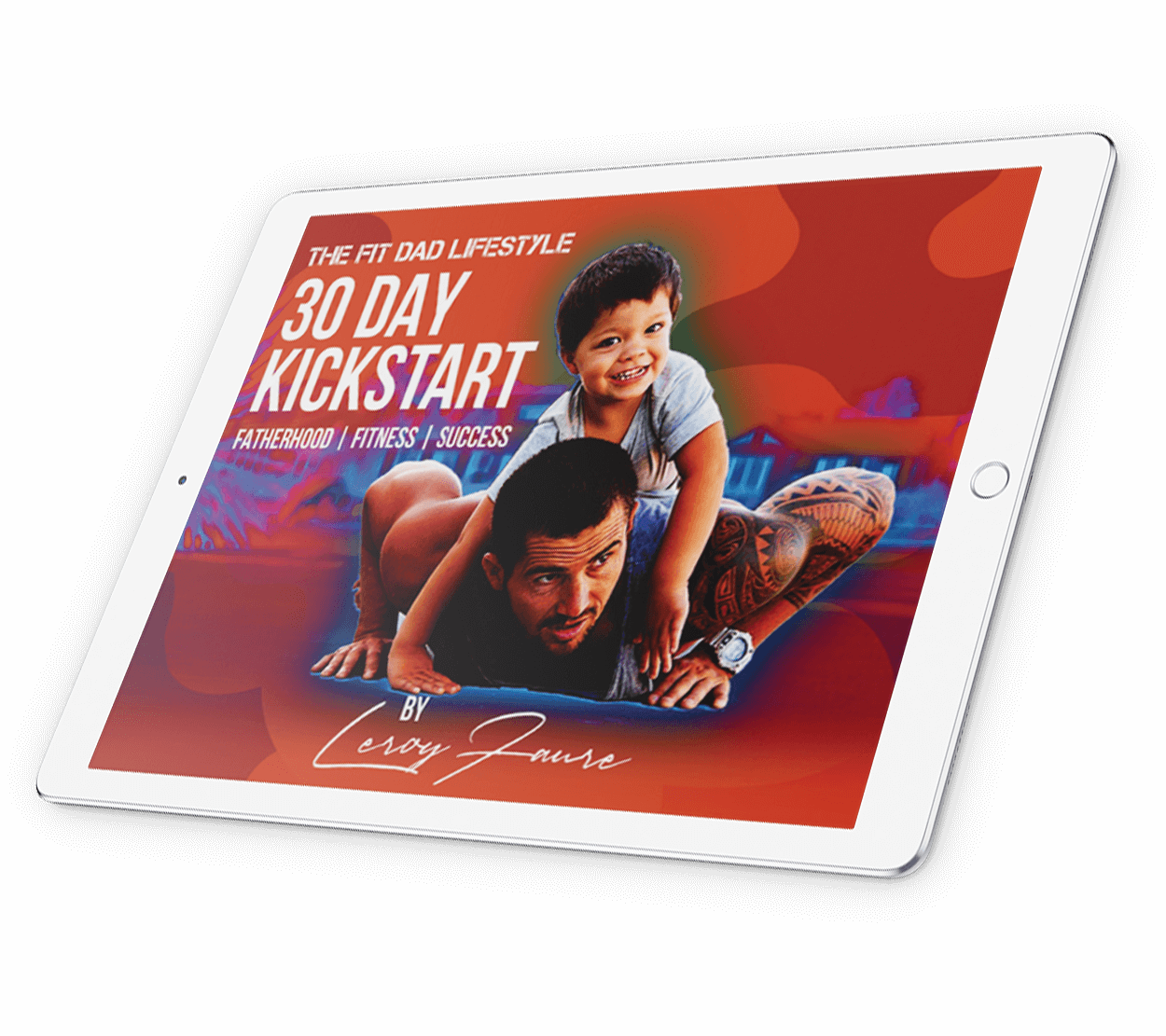 Daily Motivation, Education & Support.
Posts sent every morning to set your day up for success.
Recipes
Motivation
Education
Support

Podcasts
Special Offers