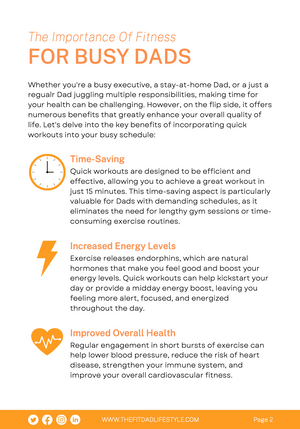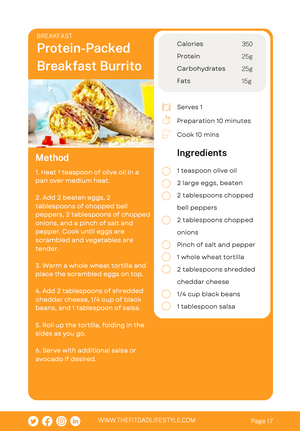 4 Week Home Based Workouts
"Craving More Time in Your Day?
Yearning for a structured solution that fits seamlessly into your hectic life as an extraordinary Dad? Can you spare just 15 minutes a day, six days a week? Eager to grasp the fundamentals of nutrition and unlock the secrets to a leaner, healthier you?
Look no further! Introducing our Time-Saver Dad's Fitness & Nutrition Bundle - your ultimate guide to a fitter, more balanced life.
What's Inside:
🥗 Nutritional Wisdom & Recipe Inspirations: Dive into a world of nutrition tailored to your goals. Uncover recipe ideas and learn how to fuel your body effectively.
📚 Nutritional Education: Decode the mysteries of calories and find what suits your fitness aspirations best. Knowledge is power, especially when it comes to your health.
💪 4 Weeks of Quick Home Workouts: Just 15 minutes a day, and you'll be on your way to a stronger, more resilient you. These efficient workouts are designed specifically for busy Dads like you.
🧠 Mindset Mastery & Stress Management: Elevate your mental game with our expert insights on mindset and stress. Achieve a harmonious balance between your physical and mental well-being.
📜 Printable Guide: Prefer a physical copy? Print out your guide and have it by your side, offering you tangible support in your fitness journey.
🚀 Instant Download: Your journey begins now! Upon purchase, an instant download link will be sent directly to you, so you can kickstart your transformation immediately.
Why Wait? Embrace a healthier, happier version of yourself today. With our Time-Saver Dad's Fitness & Nutrition Bundle, you're not just investing in a program; you're investing in your well-being, your family, and your future. Seize the opportunity now and let's embark on this transformative journey together!"