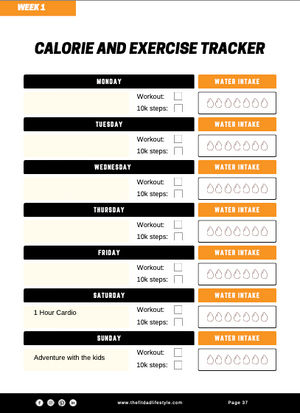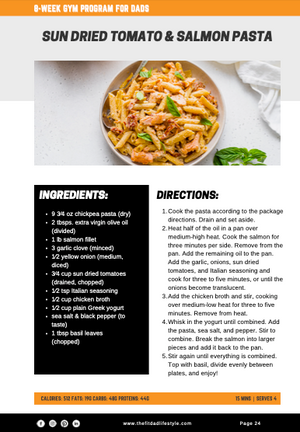 "Embrace Your Best Self with Our 8-Week Gym Program for Dads!

Unleash your inner strength and vitality with our comprehensive 8-Week Gym Program tailored specifically for Dads. Dive into a fitness journey designed to transform your body and spirit, all within the pages of our user-friendly ebook, available in a convenient printable PDF format.
What You'll Get:
🍽️ Sample Pre and Post Workout Meals: Fuel your workouts effectively with our carefully curated meal ideas. Discover the power of nutrition in enhancing your performance and recovery.
🧠 Nutritional Wisdom: Decode the mysteries of nutrition as our program guides you in understanding the ideal caloric intake tailored to your unique fitness goals. Empower yourself with knowledge that fuels your transformation.
🏋️‍♂️ 8 Weeks of Gym Program: Say hello to a fitter, stronger you! Our expertly crafted gym program spans over 8 weeks, offering diverse and engaging workouts that target your body's full potential.
📊 Easy-to-Follow Tracker: Stay on top of your progress with our intuitive tracker. Monitor your achievements, set milestones, and witness your transformation unfold before your eyes.
📜 Printable Guide: Prefer a physical copy? No problem! Print out your ebook and have it serve as your trusty companion during your workouts. Tangible guidance, right at your fingertips.
🚀 Instant Download: Your journey begins now! Upon purchase, your ebook will be instantly delivered to your email inbox. No waiting, no delays - dive straight into your fitness odyssey and start working towards your goals today.
Don't just dream of a better version of yourself; make it a reality. With our 8-Week Gym Program for Dads, you're not just investing in a workout routine; you're investing in your health, your confidence, and your future. Seize this opportunity now and let's embark on this transformative journey together. Let's get to work, Dads!"