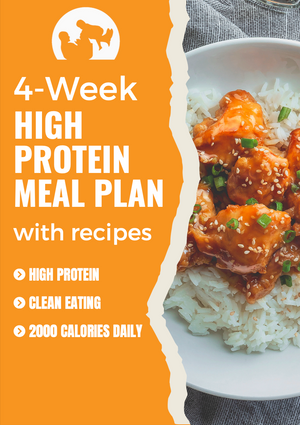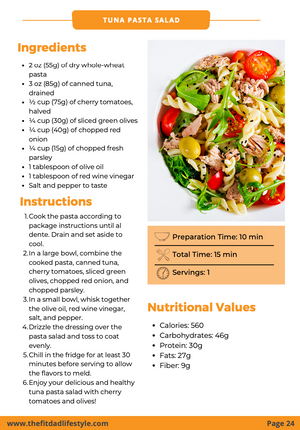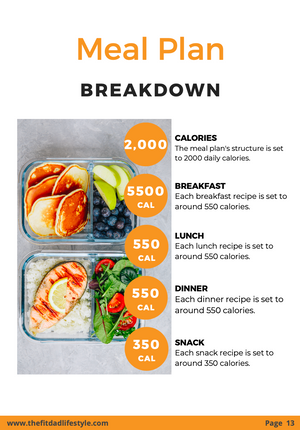 High Protein Meal Plan - With Recipes
"Introducing Our 4-Week High Protein Meal Plan: Fuel Your Fitness Journey with Flavor!
Are you a Dad committed to your health and fitness goals? Look no further! Dive into our carefully curated 4-week High Protein Meal Plan by Fit Dad Lifestyle, meticulously designed for Dads like you chasing their ambitions while maintaining a 2000-calorie daily intake (With the ability to increase or decrease your calories to hit your specific goals)
What You Can Expect:
🍽️ Delicious & Balanced Meals: Indulge in a variety of mouthwatering, protein-rich recipes that cater to your taste buds and keep you energized throughout the day.
🥗 Nutritious & Satisfying: Every meal is crafted to provide optimal nutrition while ensuring you feel satisfied, making it easier to stick to your dietary goals.
📈 Customized for You: Tailored specifically for a 2000-calorie daily intake, these recipes help you maintain portion control and stay on track with your fitness journey.
👨‍🍳 Easy-to-Follow Recipes: Our step-by-step instructions and simple ingredients make meal preparation a breeze, even for those with limited cooking experience.
🥩 Protein-Packed Goodness: Packed with lean proteins, these meals support muscle growth and repair, helping you achieve your fitness goals effectively.
🔥 Boost Your Metabolism: Protein helps boost your metabolism, making it an essential component for weight management and overall health.
Get ready to transform your meals and elevate your fitness journey with our 4-week High Protein Meal Plan. Embrace a world of flavor, nutrition, and fitness. Start your transformation today and savor every step of the way!" 🌟🍽️