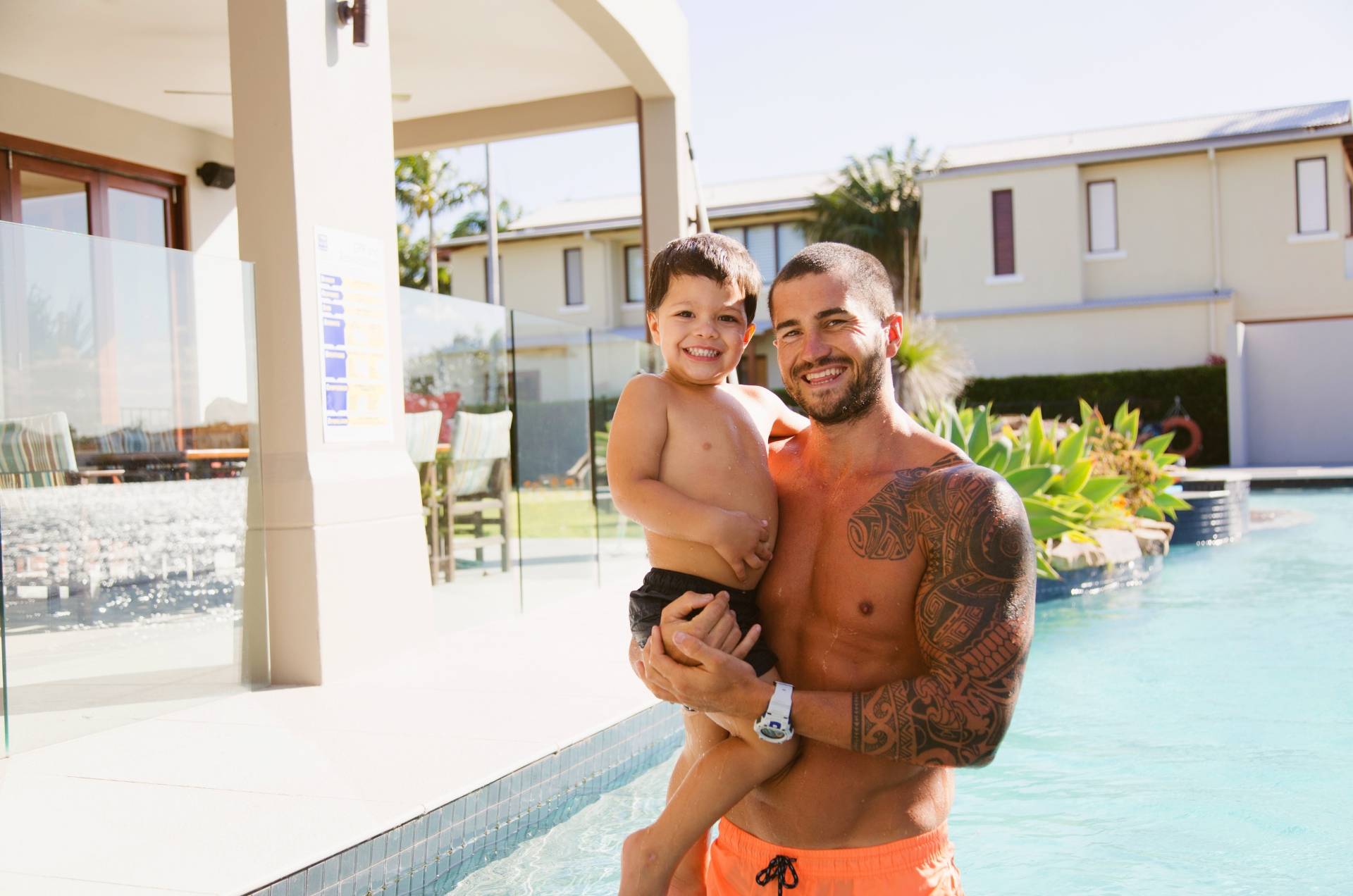 HELPING DADS REGAIN THEIR CONFIDENCE
Fatherhood | Fitness | Success

"Fatherhood, fitness, and success – it's not just a journey, it's an exhilarating adventure waiting to unfold. It's the thrill of exploring new horizons, the joy of keeping fit, and the laughter shared with your family.
It's about being a role model for your kids, showing them the power of teamwork, and the beauty of outdoor play.
We believe in embracing life with a smile, in finding fun in every moment, and in becoming 1% better than the father you were yesterday. This journey isn't just about personal achievement; it's about the collective success of your family.
It's in those shared smiles, the sound of laughter, and the sense of accomplishment when you try new things together. It's about instilling values of health, happiness, and teamwork in your children.
Every day, we strive for progress, not perfection, because in the end, it's the journey that truly matters.
Join us in this incredible adventure where fatherhood meets fitness, and together, we'll achieve the success that not only transforms our lives but also shapes the future for our families.
It's time to experience the thrill of the journey and revel in the triumphs, big and small, that await us."